David Williams, Founder and CEO of Impact and Force4Good Collaborator
I first came to the Lake District in 1974 at age 18 to attend Charlotte Mason College in Ambleside. I was training as a teacher in Adventure Education, Geography and Art. My hall of residence was Kelsick, the old Grammar School that looks out over the village of Ambleside, the mountains, and the top of Windermere. It was love at first sight. I left college in 1977 but was determined to live in the Lakes. After working for a couple of years for Outward Bound in Wales, Whitehall Centre in the Peak District, and Lakeland Training Group, I realised that the only way of securing my dream job was to start up my own business. So, at 23 years old, Impact was created here in the Lake District.
In my role as CEO, I travel to all our offices globally on a regular basis. I am lucky to have experienced many different cultures and to have worked in some amazing places around the globe, but I still look forward to coming home. There is a real sense of community here. It's a place with a strong history and culture, but is also a hub for innovation and creativity, with a surprising diversity of people and backgrounds.
I can't think of a better place to have brought up my family.
Initially from farming roots, I spend much of my free time rearing rare breed cattle and sheep on the land and hills around our hotels. Nothing gives me more pleasure than spending a day in the mountains, wandering through the same places that have inspired poets, writers and artists throughout the years.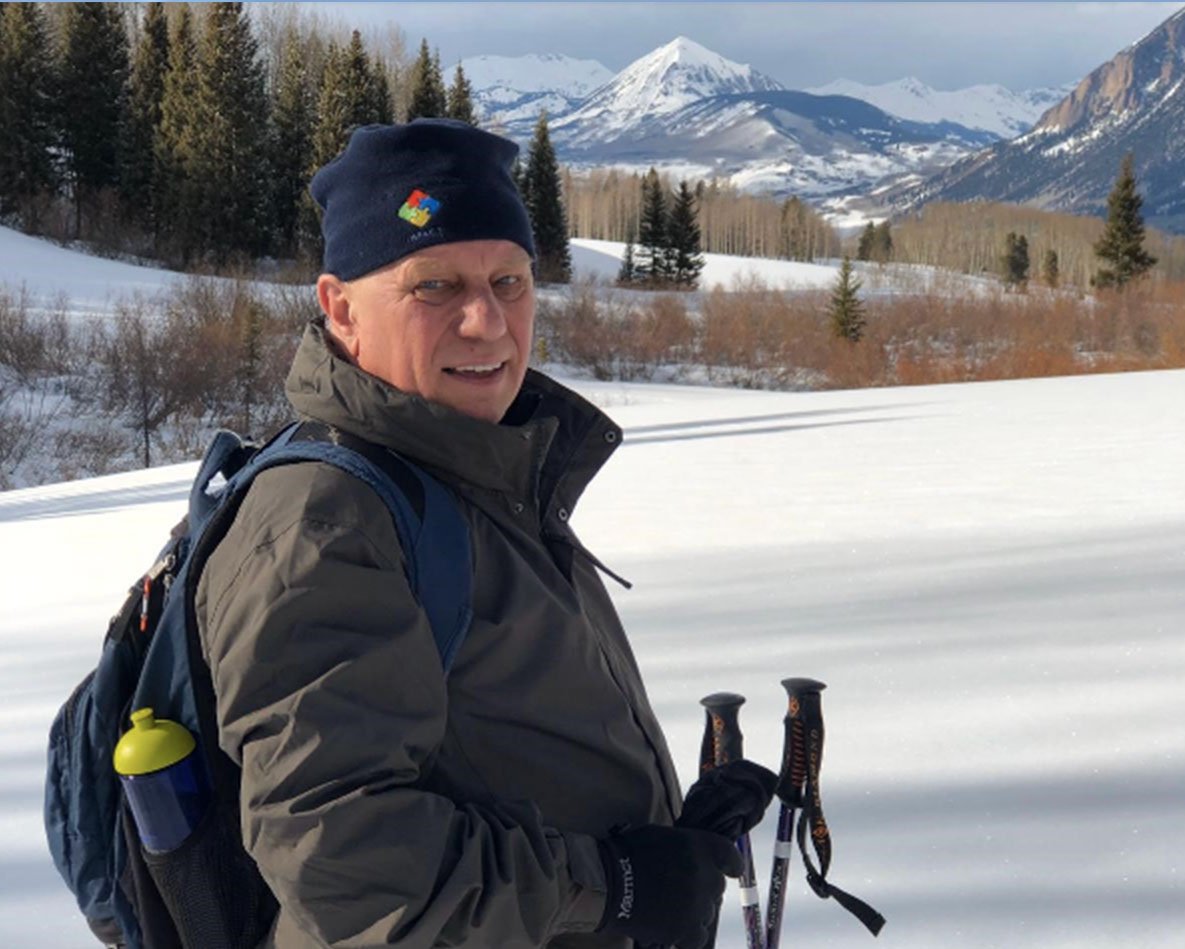 When we founded Impact here in the heart of the Lake District, we had no idea it would grow into the global organisation it is now. We initially worked with young offenders, school groups and apprentices, but soon recognised that our skills in experiential learning and development training are just as applicable to people in the corporate world. Working with managers from BT, Apple, Marks and Spencer, and various government departments helped us to build our reputation for outdoor management development. I am still in touch with some of our early participants, most of whom also fell in love with the Lakes and as a result, either got married here, holidayed here, or even retired here. In 1985, we bought our first hotel on the shores of Windermere, Cragwood Country House Hotel, soon to be followed by Merewood and Brierywood hotels, all within 100 yards of each other.  
In 1987, we were invited to Japan where we established our first global office. This gave us a taste of doing business globally and Impact became international, with offices established across Europe, America, and Asia Pacific. Our work is recognisably similar, wherever we are in the world, but the Lake District is always respected and recognised as the place where it all began. Home!  
In 2017, I heard that Kelsick, my old student residence which had laid empty and unloved for seven years was available, so we bought it. I like to think that we saved it from almost certain demolition. Renovating the building has been a labour of love, especially as we battled through Covid19, but I am confident that we will be moving in this year. So Kelsick, the first place I lived in the Lake District, will now become our new global headquarters: Impact's global centre for experiential learning. 
The Force for Good journey from our old office at Cragwood, to our new office at Kelsick, is a metaphor for making a positive difference in the world. We are joined in person and in spirit by clients, colleagues, and friends as we make our way from the old to the new and commit to action on achieving the 17 SDGs.  
Impact's purpose: We partner with our clients to solve the complex economic, social, and environmental problems that challenge humanity, by liberating  the  human potential in their  organisations.    
I've always seen Impact as a catalyst for positive change, an inspiration for taking action, and an accelerator for achieving results.  As part of our work, we have and always will bring the Sustainable Development Goals to the centre of what we are doing. I focus every day on goals 10,13,14 and 15. Personally, I want us to do even more to enable our clients to create and innovate new practices, products and services that halt climate change, turn around the frightening loss of biodiversity, and focus on improving social equity. If we can make an Impact on this, then for me it will be  job well done. 
Read the other collaborators' stories below
At the heart of the local community
Inspiring greater diverse representation 
The Lake District is a competitive advantage