2021.4.23
We specialize in leadership development and team building using experiential learning methods. For 40 years globally and 30 years in Japan, we have provided clients with Physical Experiential Learning ( PEL ) in face - to-face and group formats.
And as new work styles permeate, we have developed an experience-based training that is offered online while making the most of the essence and strengths of PEL. This is Virtual Experiential Learning (hereafter VEL ). Here are three points that impact VEL differs from general online training.
#1: Contextual and interactive
Our experiential learning method engages the five senses through metaphorical projects and activities, followed by a review to connect knowledge, skills and experience.

Unlike training that aims to teach theory and technical skills, we believe that understanding the background and context of each organization, in other words, understanding the actual experience including the context, is the major premise for demonstrating abilities in the actual workplace. because At its base is an understanding of the point that "organizations depend on paths and structures."

The type of leadership that should be exercised differs depending on the context. Therefore, instead of applying the current situation to the theory, we believe that deepening awareness and learning through dialogue by the participants themselves will lead to practice and behavioral change in the workplace .
It is also noteworthy that in both PEL and VEL, I learned a lot from other participants who worked on projects and activities together . The facilitator designs the learning space to create interaction not only between the lecturer and the participants, but also between the participants. In addition, we will adjust accordingly on site according to the state of the participants on the day.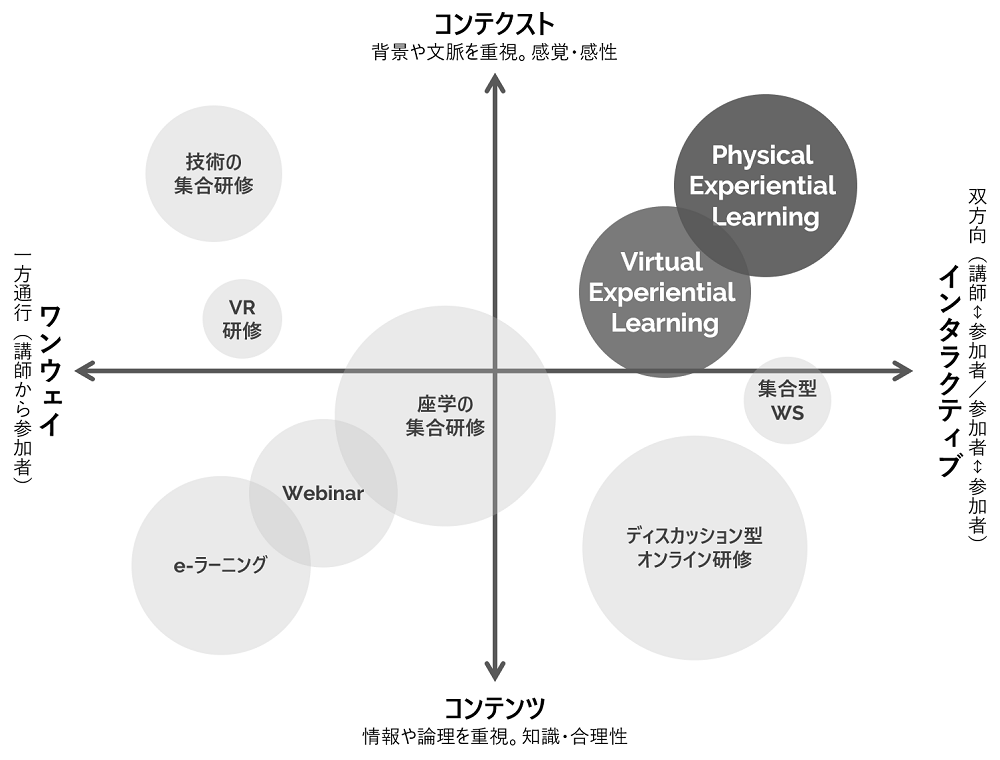 Part 2: Eliminate the noise and increase the willingness to participate
Online training has its own unique difficulties compared to face-to-face training. It's called online fatigue. Many people find that staying focused on a lecture or discussion taking place on a screen is more eye- and brain-straining than attending an actual training session or conference.
At VEL, we aim to minimize the impact of the online environment on participants and maximize learning. Specifically, we believe that connection, voice troubles, unclear instructions, etc., can be the noise that interferes with learning.
Technical Support meticulously prepares in advance, responds immediately to unforeseen circumstances on the day of the event, and protects the learning environment for participants. With this attitude of trying to bring the noise that tends to occur online as close to zero as possible, the participants said, " The level of satisfaction with the operation is very high . I felt that preparations were made in advance and the program was carefully planned. It was a smooth process that made me want to participate willingly . "
Elimination of noise in this way increases the willingness to participate in training and the learning effect . The creation of a studio for stable operation is also filled with reflection, learning, and commitment born from this year's experience.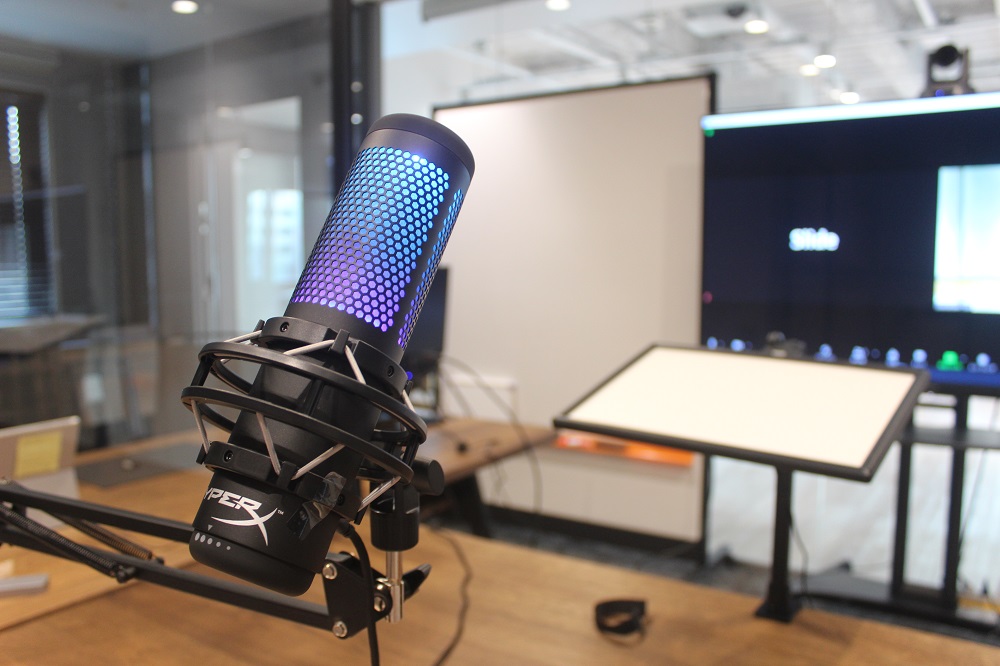 (VEL distribution studio, Stage)
 Part 3: Commitment to "Enjoyment" that accelerates learning
Recently, the use of gamification for learning has been attracting attention.
For 40 years, we have developed and provided programs that appeal to the senses and sensibilities of participants and enable holistic learning, while valuing the elements of "Adventure" and "Enjoyment".
The "Enjoyment" element is a non-negotiable point for both PEL and VEL.

In April 2020, VEL activity development started from scratch. Project/Activity Designer Kiyoshi continues to develop and improve the game so that even if the implementation environment changes from face-to-face to virtual, the learning points will be sharpened and at the same time adults will find it intellectually interesting . There is also an active internal run-through prior to release to clients.

``What questions are the participants more aware of?'' ``What is
the best difficulty level to convey this learning concept?'
' I wonder?" It is precisely

because employees actually use their five senses to experience things, have discussions, and continue to make improvements that we can maintain our commitment to "enjoyment ." This is where we are most confident.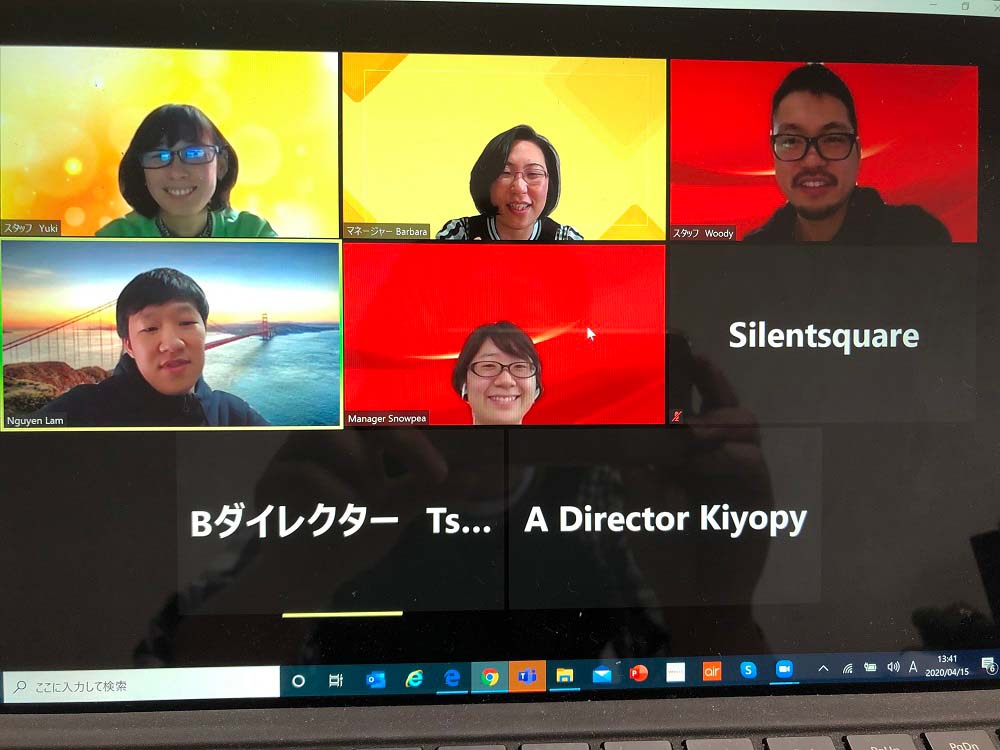 (In-house run-through)
 We are working on development and quality improvement every day so that everyone who participates in the training can feel that it was the best experience of their lives .
These three are what characterize Impact's VEL.
While continuing to refine our uniqueness, we will continue to devote ourselves to our mission of "creating an organization worth working for ."
◆ Experience VEL activities >>> Try our solutions> Experience meeting
◆ Participate in the actual program from one person per company >>> Try our solutions> Open program