20 years ago this month I remember being ecstatic at the Lions winning in South Africa, completely against the odds. And there was the euphoria from all of us involved at Impact.
We knew we were part of why they won.
Together with the Lions management and leadership team we helped create the programme that created the "Lions laws" and built a squad preparation that was second to no other touring party at that time.

This was all captured in a ground breaking video "Living with Lions" including the moments where the Lions laws were created and were repeated by captain Martin Johnson in his pre match speech ending with those killer words: "they are only words unless we give them some meaning!"
And they meant a lot, leading to the unlikely 2-1 defeat of the World Cup winning Springboks.
Arguably that tour created the platform for a significant number of the 2003 World Cup winning England squad to start a new dynasty in English Rugby. Dawson was relatively unknown and Richard Hill a surprise choice.
It was great to see the arrival of Jonny Wilkinson and Jason Robinson in 2001 who went on to be great stars of the England team. I'll never forget the disclosure session where Jason shared the fact that he didn't understand the rules of rugby union only for Welsh captain Di Young to say "Don't worry boyo we will just give you the f****** ball!"
It was an amazing time for us at Impact and led to us working with two Union Lions teams, a league lions team and the England Cricket team who went on to win the Ashes (shortly after we helped them dig themselves out of the Zimbabwe hole that the Atherton incident had created). We went on to work with Chelsea and Villa before withdrawing from the sporting arena to focus on our corporate roots.
The Lions sessions were incredible for those of us who wanted to be international sports representatives. Here we were using our team, leadership and communication capabilities and experience to contribute to such momentous results.
Autobiographies by Johnson and Dellaglio attributed the Lions success to the excellent strategic preparations in the week before the tour and dedicated chapters in their books to the team development and "Lions Laws" sessions as key to success.
The ultimate accolade for us was during the BBC Sports Personality of the Year, when the Lions received the Team Award for '97 . When asked what was key to the team's success in South Africa, Cotton replied "We engaged a team building company from the Lake District called Impact" no mention of rugby tactics, management or anything else, just us.
So why the trip down memory lane?
It's 20 years on, the BBC featured Living with Lions and the Lions are on tour again and the cast of players and managers have been reminiscing. It feels like Impact should too.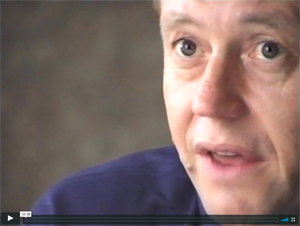 A new team at Impact has been set up to work with sports teams and once again we are embracing our ability to galvanise people and organisations into momentous action in the sporting arena. Maybe we should try England Football but previous attempts have fallen on deaf ears famously once drawing the Sunday paper headline "Sven snubs team that help win the Ashes!". We are looking forward to creating more great sporting memories.
Get in touch with us if you would like to find out more.
Andy Dickson – Lions 1997 & 2001 – ECB 1999 – 2002
PS Did I tell you about my Jonny Wilkinson story
Andy Dickson is Head of Global Customer Solutions Development
Lions Laws
Winners * Highest standards * Discipline (self and team) * Belief (self and others) * Desire * Identity * Dedication * Cohesive * Supportive * Trust * Openness * Honesty * Enjoyment * Positive * Constructive * United * Committed * Flexible * Respect personal space * Punctual * No cliques