Taking graduates beyond their perceived limits
We help organisations generate commitment and loyalty from graduates and prepare them in a positive and inspiring way for the rigours of corporate life. We design and deliver customised business-orientated experiential development programs that take graduates beyond their perceived limits and prepare them for the reality of team working, leadership and professional life.
Our approach to graduate development is informed by our wealth of client experience from graduate to executive board level; we develop the principles of being at their courageous best self, take true personal ownership; and apply whole self to all that they do, whilst positively contributing and innovating to the business.
Embedded into our experiential program design, these generate real and tangible outcomes for our client's businesses through their graduate and wider populations.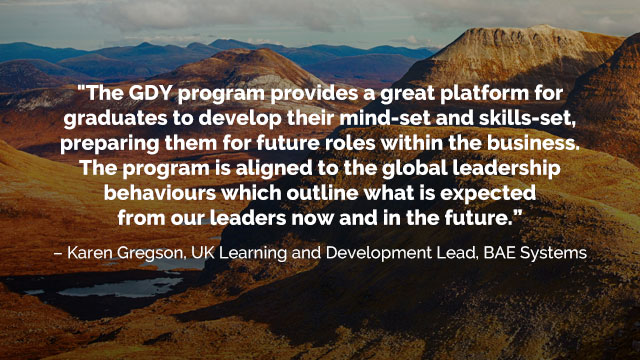 More about our Graduate development work in Australia