Developing your people during and post Covid-19
Virtual learning
Digital technology hugely increases the range of tools we can use to learn... but it hasn't changed the way we learn. Virtual learning, like face-to-face learning, still needs to be relevant day-to-day and tailored to meet the desired results. 
Five best practices for creating powerful virtual learning experiences
Read the article
Leading through turbulent times
In these volatile times, it's no longer good enough to hope that the 'agile' few will work out the answers, while the rest of us sit back; we all need to do the work to develop our own presence, responsiveness and agility and prepare ourselves for what's coming our way.
Return to work re-boarding
As businesses around the world move to restart after a second wave of lockdowns, each country will have new procedures - plans to define how many people fit into socially distanced offices, new sanitation rules and staff rotation policies. All of these are critical, but even more imperative is setting up the returning teams for success.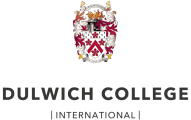 Custom-designed reboarding to help manage the crisis.
Read More
Lessons from Impact China - a playbook for post Covid-19 team development
Read the article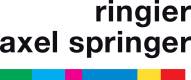 Leading high-performing remote teams
The uncertainty and volatility of our present is indicating that remote work is here to stay; therefore it is imperative to get the most out of your remote teams in order to navigate the opportunities and challenges presented by navigating a VUCA world.
Leading dispersed teams: 6 learning points that we can apply in the future
Read the article
Leadership agility
Agility is one of the critical core skills for leaders operating in today's business world. Leadership agility is the ability to react quickly with adaptive and decisive leadership action to successfully address real-time challenges. 
The Impact Leadership Agility framework provides five key drivers for leaders to attend to, which will combine to develop core strength in adapting and responding quickly to disruption and rapid change.
Life after COVID-19: Organisational survival and the need for change
Read the article

Preparing for constant workplace agility and digital disruption
Read More
Innovation through disruption
Impact's Innovation through disruption experiences are designed to help individuals challenge existing patterns and build the skills required to nurture innovation in themselves and their teams.

A custom-designed development journey.
Read More
Wellbeing and resilience
Impact's Resilience and Wellbeing virtual experiences are designed to help individuals explore how they can better understand themselves and ensure they have the very best possible chance of achieving their potential in all parts of their lives, as well as maintaining performance levels in difficult situations.
Looking for more information?
Simply complete the short form and we will be in touch soon. Thanks for stopping by!