When did you last reconnect with your colleagues?
I don't mean on Zoom or rushing between a work meeting. I mean in person, with space to talk, plan, laugh and learn.
If you ask people what makes Impact a great place to work, our culture always features. As the pandemic progressed, we adapted wonderfully: we innovated, introduced new (and lasting) ways to connect, and global team camaraderie and productivity remained high. But face-to-face, human-to-human interaction has always been at the heart of our organisation.
Last month I was invited to travel over 3,300 miles to spend time with my global colleagues at our headquarters in the UK. Pre-pandemic, One Impact Week was an annual occurrence, but 2023 was the first time we'd met this decade. As 110 of us looked around the room on that first morning, there was a palpable feeling of joy as we celebrated being together again after so long. We had time to talk, discuss best practice, plan our next moves, and have some fun. Amidst this laughter, we built our culture, connected with colleagues we'd only seen on screen (who knew how tall they were!), and most importantly felt a shared alignment to our organisational purpose.
After One Impact Week I then joined ten colleagues on an experiential learning journey. It was an opportunity for us to experience the power of our programmes, to learn more about ourselves from personal and professional perspectives, and to practice leadership action in a variety of scenarios. We built relationships, shared experiences, and learnt from each other. We worked on a practical project that supports people, planet and profit and we all felt we had an impact on something that matters and can change the world in a better way.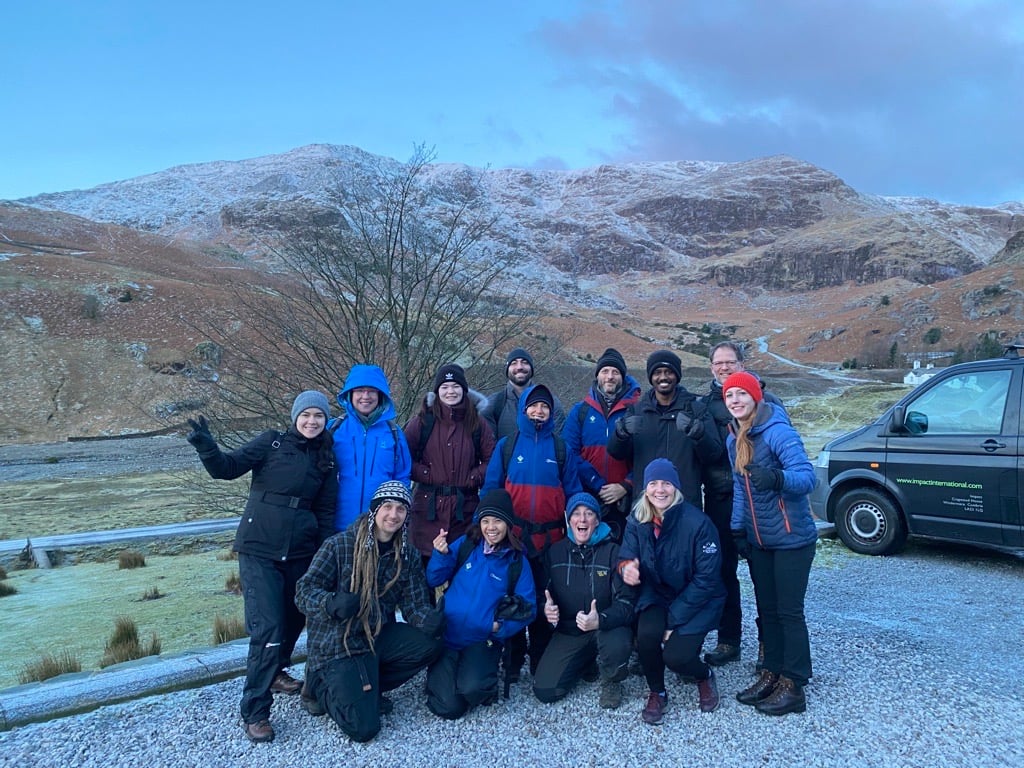 Two years on, I truly appreciated one of the points made in our 2021 white paper on human-centred organisations: that people aren't assets to an organisation – they are the organisation. I have never felt this as strongly as I have in these first few weeks of 2023. This time didn't just allow me to reconnect; it brought our organisational culture to life and reminded me of the power of the work we design and deliver every day. This experience will stay with me for the rest of my life.
Download white paper: human-centred organisations
Victoria Sheyko is Impact Americas' marketing manager.