Meet the team
Impact is bursting with energetic, talented and passionate people who want to make a difference.
Tony Ren
Having worked at Impact's UK HQ and Tokyo office, I have been heading up Impact China and developing new business in China and Asia Pacific since 2009. As a professional consultant, I have over fifteen years of management experience covering strategic planning, organizational effectiveness, business development, and worldwide operational excellence. I am extensively involved in the development and delivery of talent development projects at all levels of organisations. 
Richard Parker
After several leadership positions in social enterprise, non-profit and retail, I recently fulfilled my ambition to work for one of my favourite world changing companies. Relocating from London to the Lakes has been a big step but the stunning landscape and numerous outdoor pursuits has meant I haven't stopped exploring lakes, land and sea and I'm never short of a challenge. I use my experience and background in psychology to create organisations worth working for.
Hannah Irwin
An important element of my role is entering awards for Impact and for the inspirational work we do with our clients. I also write and edit content for our weekly newsletter, 'In Good Company'. I have many years of Impact experience as well as a professional marketing qualification. I care a lot about the work I do, the people I work with and the environment around me. I love being outdoors, I love living in the Lakes and feel lucky to be bringing my family up here.
Rachael Garner
Global Account Director & Head of Graduate Department, UK
Rachael Garner
Global Account Director & Head of Graduate Department, UK
I consult with our valued customers to understand their business aspirations and challenges, before recommending a learning and development solution that is going to meet, and exceed their needs. I maintain close relationships to ensure they receive the best possible service. I work across all market sectors and levels, however I'm particularly passionate about graduate development. Out of work, you'll find me up a mountain attached to either a rope of a pair of ski's.
Tom Plimmer
I've been involved in Impact since 1987 when I took my first group of managers to the lakes for a novel development programme. With a history as a CEO for several technology companies, in addition to Impact I now serve as non-exec director of a private technology group and as chair of trustees for a youth charity that explores resilience through performance art. I am a Spurs season ticket holder and I grow large exhibition onions.
Hidehiko Yamada
I belong to a Creative Production Unit in the Consulting Department. My role is to develop frameworks and tools for consulting, text books for new consultants, sales promoting tools and more. When working on proposals I take advantage of my experience as an ex-consultant, as well as being a fun person at Impact. As a father of three sons and a daughter, I am always looking for the best way to quickly restore energy.
Yoshinori (Yossi) Kaino
Chief Operating Officer, Japan
Yoshinori (Yossi) Kaino
Chief Operating Officer, Japan
I am responsible for "Re-Born Strategy" in Impact Japan, I am passionate about developing people and our organisation by executing all Re-Born strategic agendas. As a facilitator, I love creating and sharing the precious moments together with executives and managers who are reflectively asking themselves what leadership they would like to realise in their life/work. What I love most is drinking after working hard to make effort in realising my vision.
Richard Berry
I'm a filmmaker. I believe there are stories in everything and that everyone has a story to tell. Even the most ordinary people are extraordinary when you really get to know them!
I've been exploring the world since I was a young 'un, there's loads left to see. I like mountains, I don't like the sea much, I suppose it's alright to look at, but not to go in… Happy to discuss.
Yukiko Asano (Coco)
Staff Support Department, Japan
Yukiko Asano (Coco)
Staff Support Department, Japan
I have worked at Impact Japan since 2015, coordinating the delivery of programmes. I support our consultants and delivery operations. What makes me happy is seeing my colleagues, clients and participants smile, as my job is supporting them. My hobby is collecting Starbucks Coffee mugs from around the world, although I don't drink coffee personally!
Sarah Golding
Head of Account Management, UK
Sarah Golding
Head of Account Management, UK
Here at Impact I have the pleasure of managing a portfolio of impressive global programmes and a number of our key clients. I like to simplify the complex, gain clarity where there is ambiguity and drive efficiency and quality through my project teams. I love meeting different people and understanding what makes them tick! I'm full of energy, constantly smiling and always ready for the next adventure.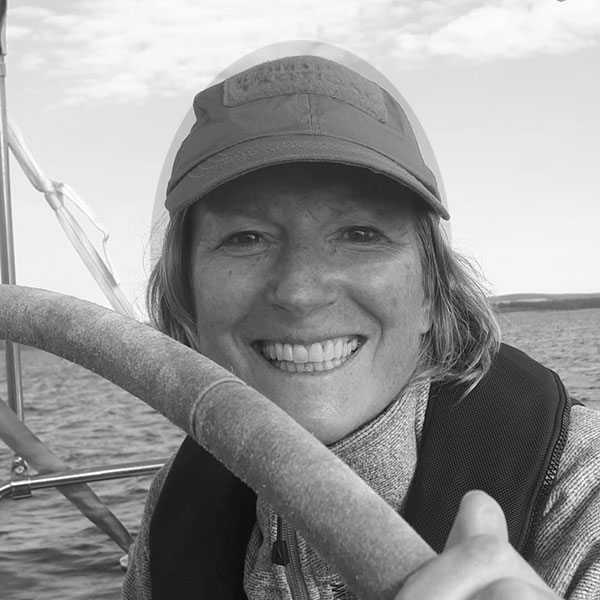 Sue Hunt
Brought up in the Lakes with a sense of adventure and a motto of 'Aim High', I've embraced a career full of change, challenges and travel. From financial consulting in the Australian outback, being International Treasurer of Goldman Sachs to helping organise the London 2012 Olympics. So what now? Working on things that make a difference.
Phil Holdsworth
Regional Head of Consulting Services, New Zealand
Phil Holdsworth
Regional Head of Consulting Services, New Zealand
In the last 25+ years I've worked with many great organisations and love being able to bring a breadth and depth of experience to my programs. I currently regularly travel across Asia consulting for clients and looking after our great people. I'm described as an Energiser Bunny, I bring energy into everything I do, even if I'm stepping off a 12-hour flight! I recover by spending time with my family and exploring the wilderness in NZ with a fishing rod.
Dean Mounsey
Country Manager, Australia
Dean Mounsey
Country Manager, Australia
I'm surrounded by gifted people who do anything for each other - I mean anything. I find this very humbling. Two decades at Impact have taught me the value of compassion, loyalty, striving for excellence in everything you do and always getting back up when you fall down. This has helped me gently hold that most elusive of holy grails, true meaning at work. I love and am gratefully centred by my wonderful family.
Caitlin McClure
I have been researching, teaching, studying, practicing, directing and performing improvised theater, applied improvisation, emotional intelligence and play since 1995. This fuels the passion I have for designing and facilitating experiential learning programs. My career includes both internal and external consulting on coaching, communications skills, and leadership for global companies. 
Yoshinobu (Hosshan) Hosoki
Delivery Quality Manager, Japan
Yoshinobu (Hosshan) Hosoki
Delivery Quality Manager, Japan
Being a manager of the delivery team in Impact Japan, I have been putting great effort and energy into realising our "Re-Born Strategy" from the delivery quality aspect. For my leadership style, creating trust is the most important factor. I support my team by creating trusting relationships, and as a facilitator, I use this quality to create a completely safe and open learning space in programmes. I love having a good time with people, drinking and karaoke.
Heather Panitch
Global Account Director, Americas
Heather Panitch
Global Account Director, Americas
As an Account Director, I bring more than 10 years of L&D experience, where I started two different professional learning departments. My passion is for driving excellent client engagement and providing superior customer success. When I'm not at work, you'll find me solving the innumerable life crises of my four daughters via cell phone, reading on my nook at the beach, and hoping that the NY Jets will win the Super Bowl in my lifetime.
Delfino Corti
I see life as a gift and a journey. I bring in my backpack some of the experiences I had the luck to live: nuclear engineering, 25 years as manager in various industries in various parts of the globe. And then Impact. I feel excited when I see the very essence of situations emerge: in individuals, groups, communities, organisations. I am fond of endurance sports and a passionate soul explorer. 
Lee Waites
Purchase Ledger Clerk, UK
Lee Waites
Purchase Ledger Clerk, UK
I'm the person all the UK associates want as their best friend as I clear invoices for payment. I also process expenses, and just for good measure I pay supplier bills too! I joined Impact in 2015 having moved from Australia to marry the love of my life. When we're not exploring this beautiful country and the stunning Lake District I love to cook, especially with wine, so you'll find me in the kitchen with a nice bottle of red - sometimes it even goes in the food.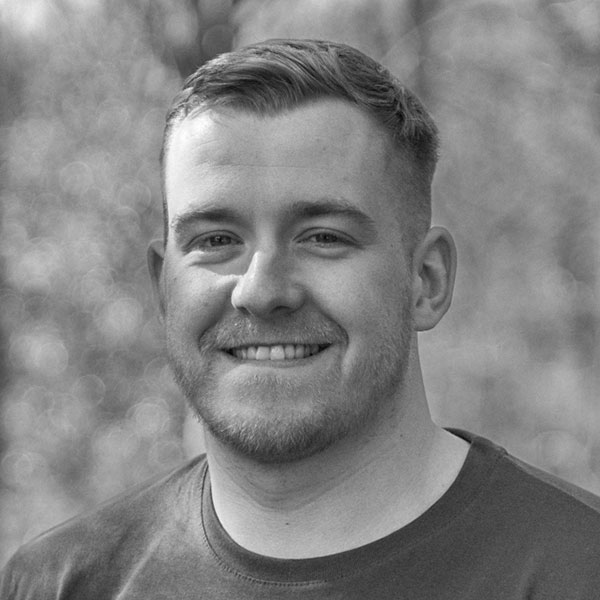 Connor Gildert
As Programme Manager, I work on the end to end implementation of client solutions. Impact gives me opportunity to do loads of different work such as our internal charity team and our 'holiday' for underprivileged kids. I also do my best to avoid doing things that can land me the coveted "Silver Screw" award for conspicuousness in the line of duty, a.k. the most notable 'cock up' of the year...however, I seem to be attracted to situations to put me in contention.
Roy White
After 26 years working for Sony in senior HR roles in Japan, Singapore, Sweden, Germany and the UK, I joined Impact to apply my experience to support organisations with their senior leadership and talent effectiveness. I work with clients to develop their people, maximising team and individual potential. I'm passionate about high performance and personal wellbeing, especially our Going The Distance programme. I aim to get a mention of Watford FC into every programme.
Zuzanna Naruszewicz
Business Development, Poland
Zuzanna Naruszewicz
Business Development, Poland
I'm new to Impact and to the business in general. My area of focus is "Sustainability and Responsibility" and I am passionate about using my years long experience from the non-profit sector in my present job. In addition to that I support the team in any other possible way – in translations, formatting documents, gathering data, communication with associates. I love biking, backpacking and vegan cooking.
Ewa Rolley
Change is my partner in business and life. "Be better" is my inspiration to continue to grow. I joined Impact 20 years ago and have worked in many different roles as a consultant, general manager, coach and business developer from offices in Europe and Asia. In my current role I am responsible for supporting business in Poland and Central Europe and I am also co-creating with clients cultural transformation solutions.
Naoto Sekijima
Before joining Impact, I was a Ph.D. research assistant focusing on Cultural and Musical Sociology. Through my studies, I've played over 40 culturally unique string instruments and have similarly heard over 300. Using this experience and knowledge, I currently develop new innovative experiential learning solutions for our clients and facilitate their completion. 
Jocelyn Jing
Prior to becoming a senior consultant for Impact, Jocelyn had over 17 years experience and took various roles within FMCG, Manufacture & Pharmaceuticals. Jocelyn has been extensively involved in delivering international talent management & culture change program touching all levels of organizations. She has an engaging interpersonal style and maintains a strategic focus whilst addressing the needs of business and the individuals.
Nothing is impossible, the word itself says 'I'm possible'!