Meet the team
Impact is bursting with energetic, talented and passionate people who want to make a difference.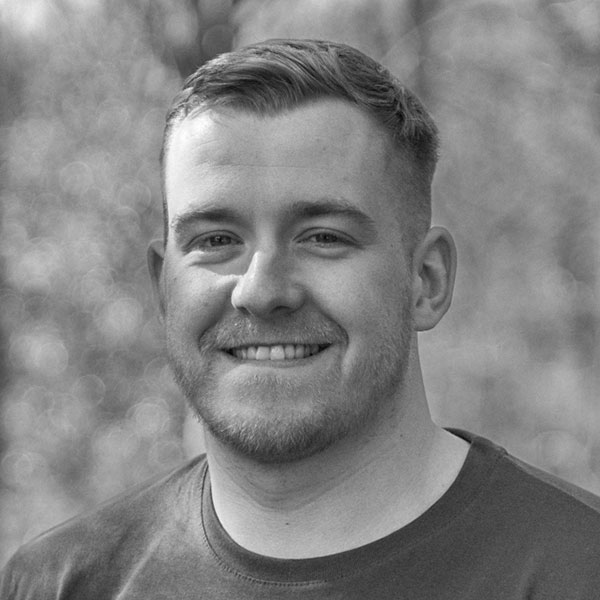 Connor Gildert
As Programme Manager, I work on the end to end implementation of client solutions. Impact gives me opportunity to do loads of different work such as our internal charity team and our 'holiday' for underprivileged kids. I also do my best to avoid doing things that can land me the coveted "Silver Screw" award for conspicuousness in the line of duty, a.k. the most notable 'cock up' of the year...however, I seem to be attracted to situations to put me in contention.
July Wan
Prior to Impact I worked as general manager assistant & program manager. And I gained experience in project and relationship management through the work. I met Impact China in June, 2018. Now I manage the end-to-end implementation of client solutions, sales and service.
Agata Stanik
Head of Marketing, Poland
Agata Stanik
Head of Marketing, Poland
My role is varied, whether it's establishing a new client partnership, building client relationships, organising ThinkTank, planning marketing strategy, sourcing social partners or managing delivery of our strategic projects…I am always there. I'm a family person and the biggest fan of my little daughter who is just discovering the world. I enjoy accompanying her on this journey and showing her wonderful places and activities - sports and travel.
Jayne Smith
Community Partner Liaison and Technical Support, UK
Jayne Smith
Community Partner Liaison and Technical Support, UK
I have a great dual role: helping to create amazing projects with charities, schools and not for profits - working with people passionate about making a difference. My technical support role combines logistics, safety and ensuring smooth running adventure sessions in programmes. I always have a variety of projects and an adventure on the boil. I'm proud to be part of the team that set up Impact Australia, I made lifelong friends in Asia Pacific and around the world.
Yuki Takahashi
Since 2006 I have coordinated programme delivery. This involves meeting facilitators and consultants to design great modules, using creativity to ensure participants have profound learning experiences that add value to their organisation. I manage project set up and use technical skills such as abseil belaying. I have a teaching licence to teach PE. Now I enjoy working using my body, so I love to do exercise and jogging, swimming, gymnastics, and most outdoor things!
Alessandra Meacci
With over 20 years' experience in organisation evolution and people development, working for both small and international companies, my distinctive attributes are positive energy, curiosity, and assertiveness. I believe that no business Strategy can be delivered without a people Strategy, which leads my daily commitments traveling in Italy and Europe.
Nothing is impossible, the word itself says 'I'm possible'!